MISSION OF MEDIFIT BIOLOGICALS


HIGHEST ETHICAL STANDARDS:
Committed to make lives of human beings disease free and fit through the platform of Medical & Fitness science by maintaining highest ethical standards.
UNCONVENTIONAL THINKING:
Think unconventionally to use health science research for poor and needy.
RESEARCH & INNOVATION:
Through Research & innovation, help human beings to live fit and healthy life.
POTENTIAL OF EMPLOYEES:
To understand and utilize the potential of employees for fulfilling Medical expectations of our clients.


Medifit Demo Certificate
Government of India incorporated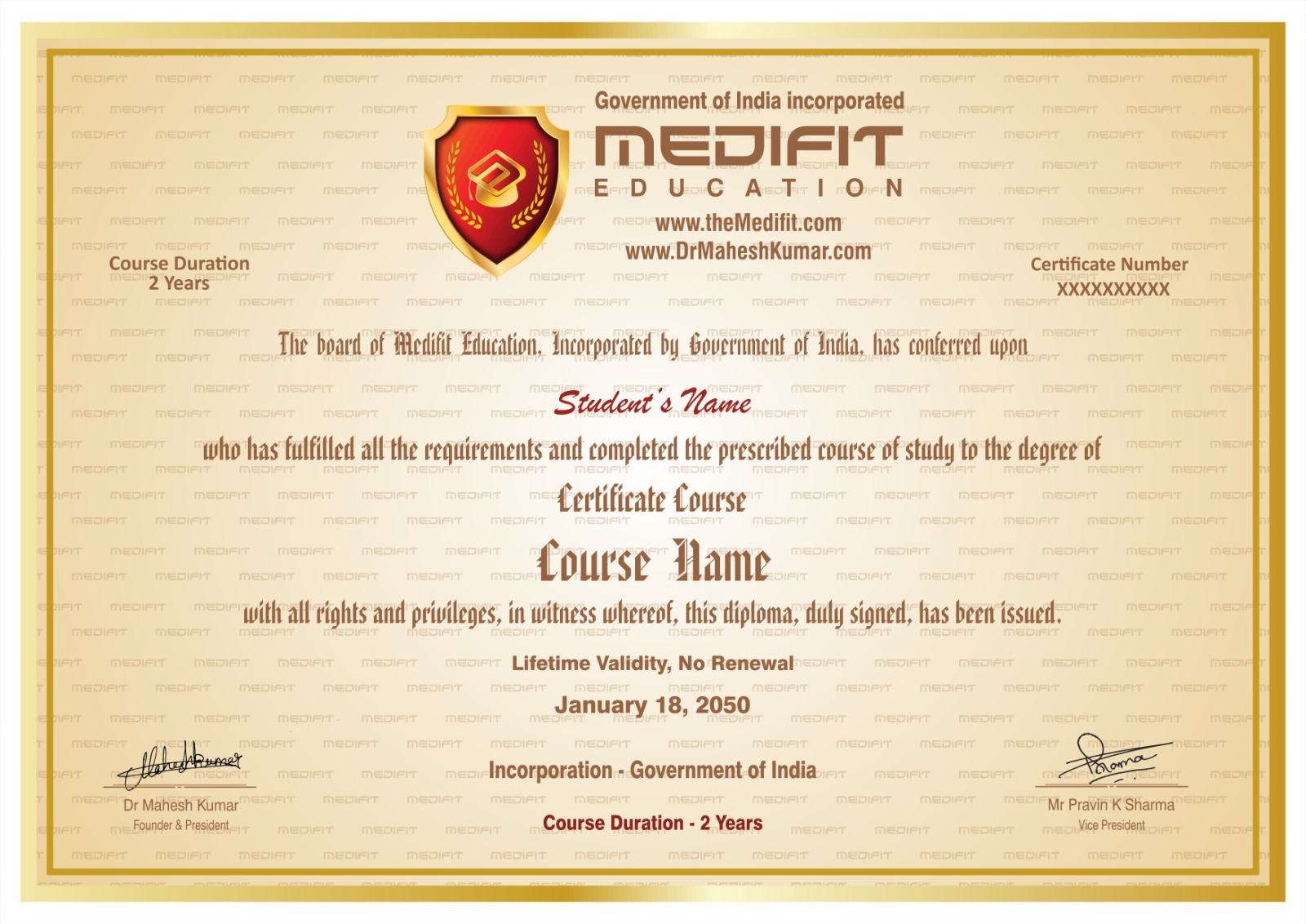 Medifit Certificates = Government of India Incorporated
| FEES – 4850 INR, $ 65 USD per course |  Lifetime Validity Certificates | Pdf Books issued | Medical & Fitness Certificates |
[/cmsms_text][/cmsms_column][/cmsms_row]