GOVT  APPROVAL – STEROIDS

Government Approval for Steroid Consulting & Certificate Courses (Education):


SUMMARY OF GOVERNMENT APPROVAL:
Medifit Biologicals is approved by Government of India (Ministry of Corporate Affairs – MCA) to run following businesses:
Steroids Certificate Courses (Education)
Steroids consultancy & advice (Medical Advice)
Medical & Surgical Management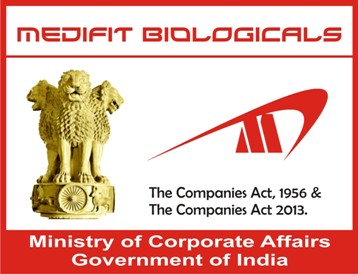 GOVERNMENT OF INDIA REGISTRATION :
Medifit Biologicals situated in Mumbai, India, is a Fitness & Medical corporate entity, incorporated by rules, regulations and provisions of Companies Act, 1956, Companies Act, 2013 and other allied Acts framed there-under in accordance with law under Ministry of Corporate Affairs, Government of India.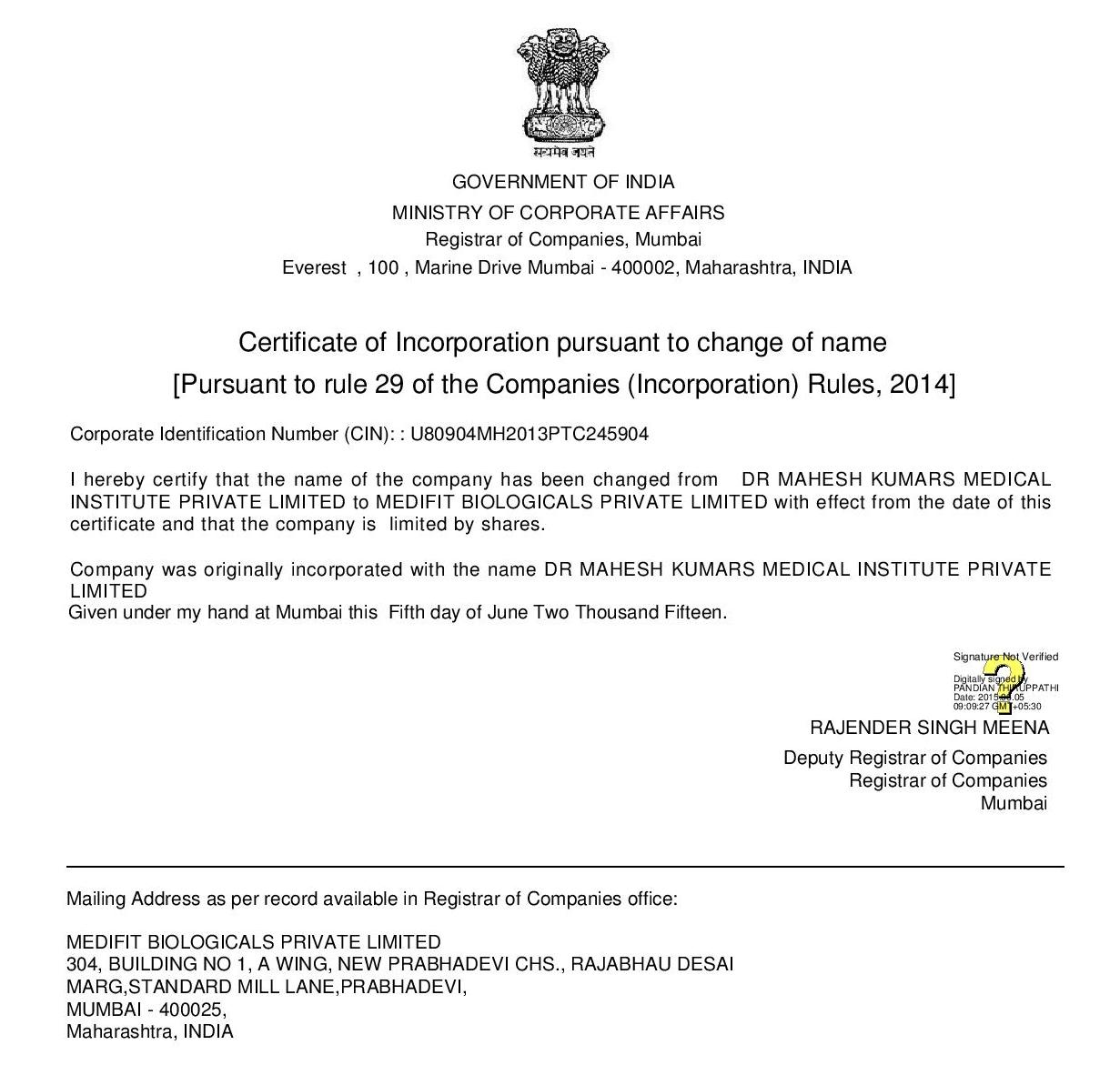 The registered office of Medifit Biologicals is situated at Mumbai, State of Maharashtra (country India – officially Republic of India), that is, within the jurisdiction of Registrar of Companies Maharashtra at Mumbai, complying with statutory requirements under the Companies Act mentioned above.
MEMORANDUM OF ASSOCIATION (MOA) OF MEDIFIT BIOLOGICALS:
Following picture is the first page of MOA – MEMORANDUM OF ASSOCIATION OF MEDIFIT BIOLOGICALS, stating registered office, main objects of Medifit Biologicals incorporation and business information to be carried out.
For complete MOA copy of Medifit Biologicals, kindly refer to MOA page of this website.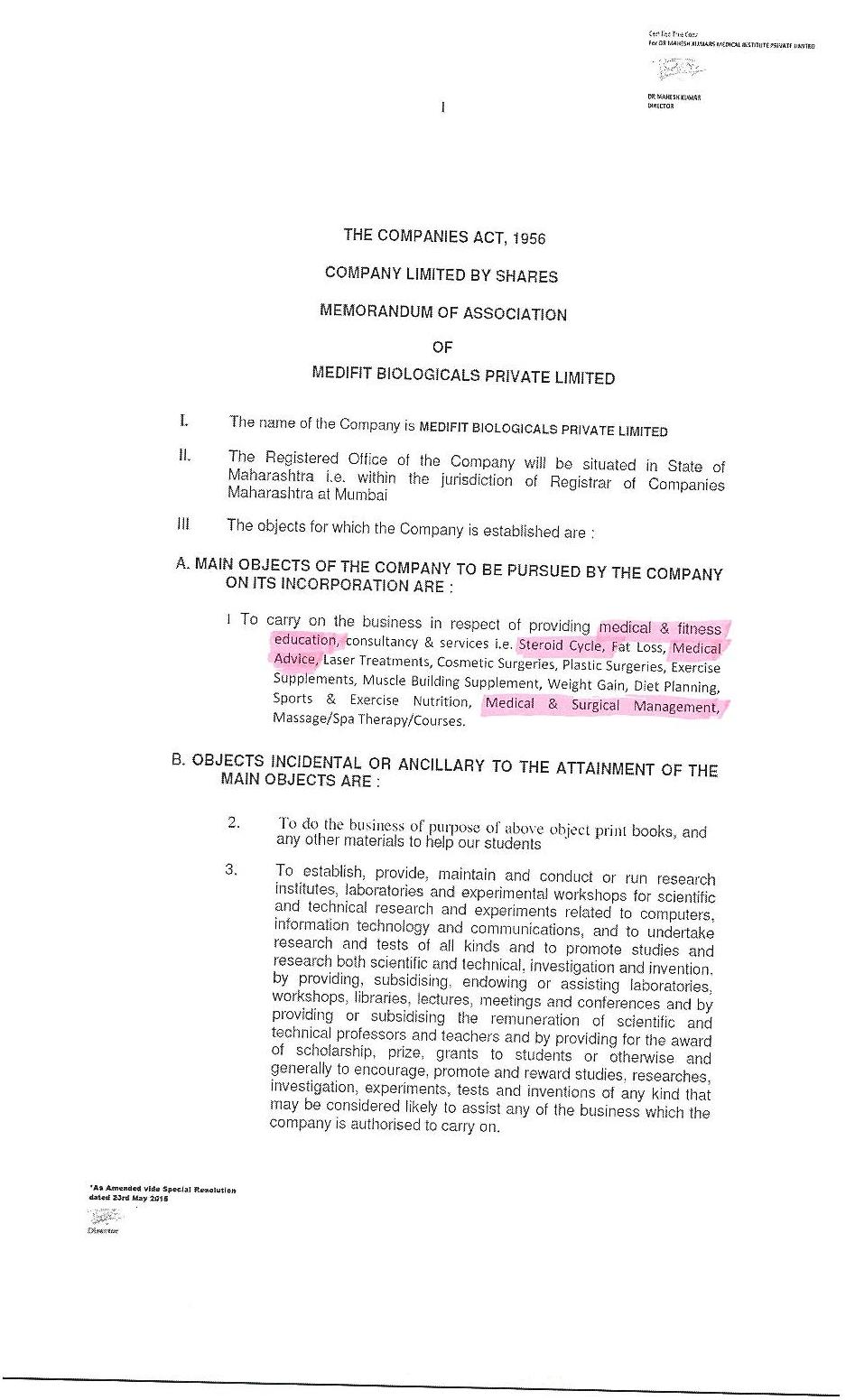 BUSINESS OBJECTS OF MEDIFIT BIOLOGICALS: 
The MOA issued by Government of India, authorizes Medifit Biologicals to carry out Steroids business in respect of providing/conducting
Seminars, meetings & workshops
Courses & Lectures
Research & experiments
To prepare & publish Courses books and manuals
Award, prize, grants & rewards to students